Participate by exploring K-WONDERLAND during the event period and voting on the slogan of your best choice! ① Shine with K ② Play with K ③ Whatever you dream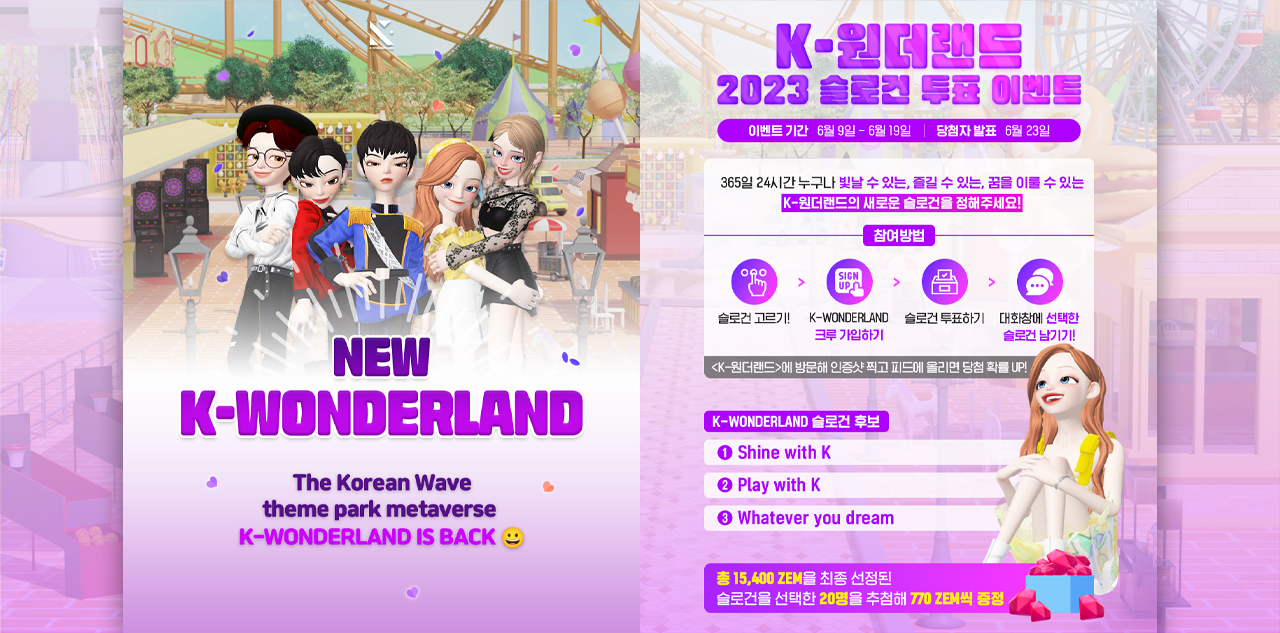 Event period

June 09.(Fri) – 19.(Mon)

Announcement of winners

June 23.(Fri), 2023

How to participate

1. Choose the slogan that goes best with K-WONDERLAND 2. Register as a K-WONDERLAND crew 3. Vote after registering as a crew 4. Leave the slogan of your choice in the comments section!

Gift

20 participants who voted on the winning slogan will be selected from a draw and rewarded 770 ZEM each!
※ The event period is subject to change, and the selfies sent by the event participants will be posted on the official website of K-WONDERLAND.