Take a selfie in K-WONDER HALL or K-POP STAGE during the event period and send it to us for a chance to win Zem!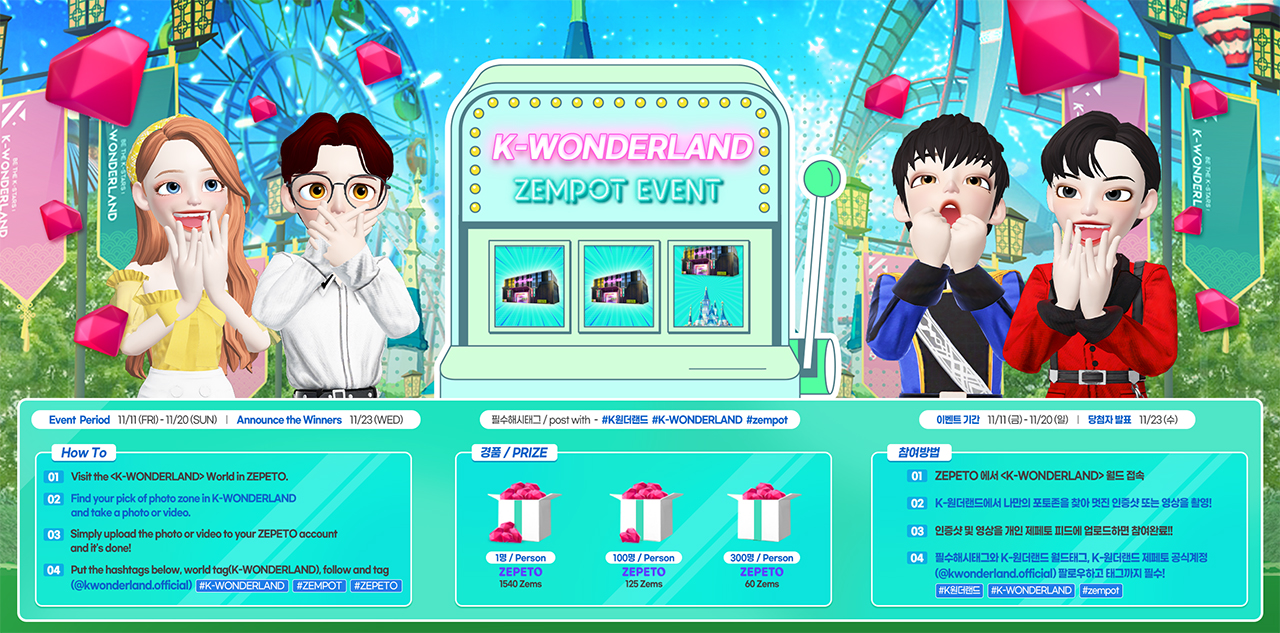 Event period

Nov. 11.(Fri) – 20.(Sun), 2022 (10 days)

Announcement of winners

Nov. 23.(Wed), 2022

How to participate

1. Visit the <K-WONDERLAND> World in ZEPETO.
2. Find your pick of photo zone in K-WONDERLAND and take a photo or video.
3. Simply upload the photo or video to your ZEPETO account and it's done!
4. Put the hashtags below, world tag(K-WONDERLAND), follow and tag(@kwonderland.official)

#K-WONDERLAND

#ZEMPOT

#ZEPETO

Gift

1 Person 1,540 zems
100 Person 125 zems
300 Person 60 zems
※ The event period is subject to change, and the selfies sent by the event participants will be posted on the official website of K-WONDERLAND.